Every action within emdash now creates a Job. The Jobs page can be accessed via the link on the left menu pane: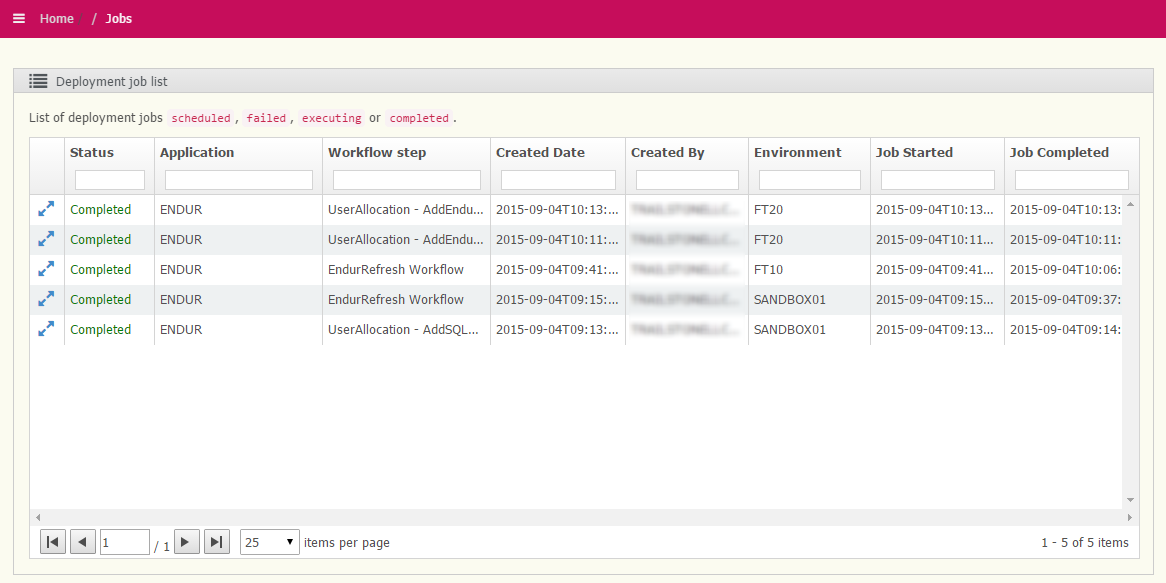 Opening up a job with the arrow icon next to it will bring up details of the steps and progress of that job in real time. It is recommended that you monitor this for your Environment Refreshes to monitor progress and check for failures.
Here is the details screen for an Environment Refresh which had a step fail (noted by the exclamation mark):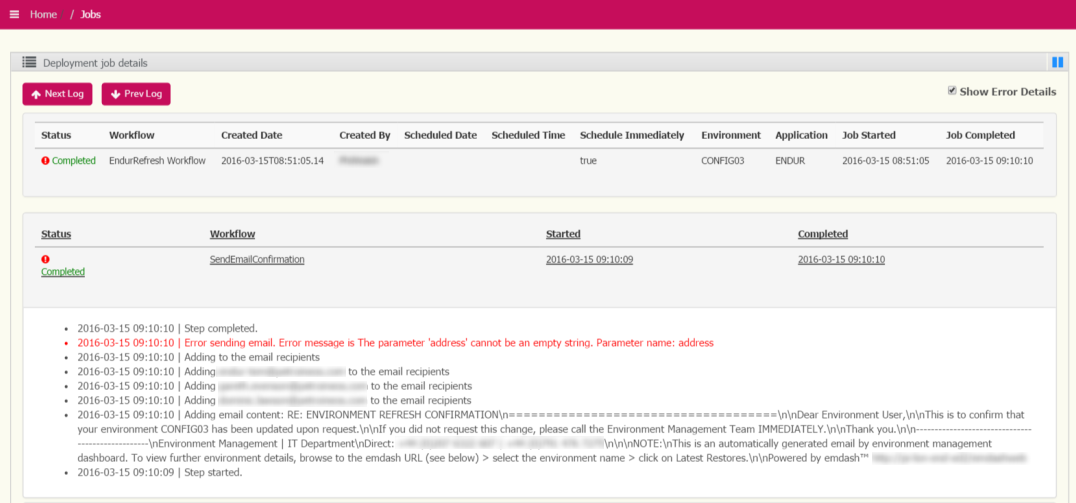 Clicking on the highlighted step with Show Error Details checked gives more in depth detail on the cause of the error. In this instance the user is told that the The parameter Address cannot be an empty string.
To view job logs while the job is being executed, the user can Pause or Play the log auto refresh to allow examination of the log details as the job continues executing in the workflow engine.