emdash can be accessed from a
Shortcut icon through remote access tools Citrix or RDWeb (if available)
Shortcut icon on your location workstation on the internal network
HTTP link provided prior to the installation of emdash when connected to the internal network

http://<emdash server>/emdashweb
You may be prompted to provide your login credentials (domain account and password) to authenticate your access with emdash.
<domain account>\<user name>
Defined network groups are provided access to emdash, so users in those groups can look at the environment data, versions of code and their application allocation, user allocations to environments, history of environment and application refreshes, etc.

emdash Layout
Here is the main emdash screen for a non-admin or delegate. Your main menu items are
Home
Reset Password
Start/Stop Services
Env Refresh
Admin Tools
Jobs
Help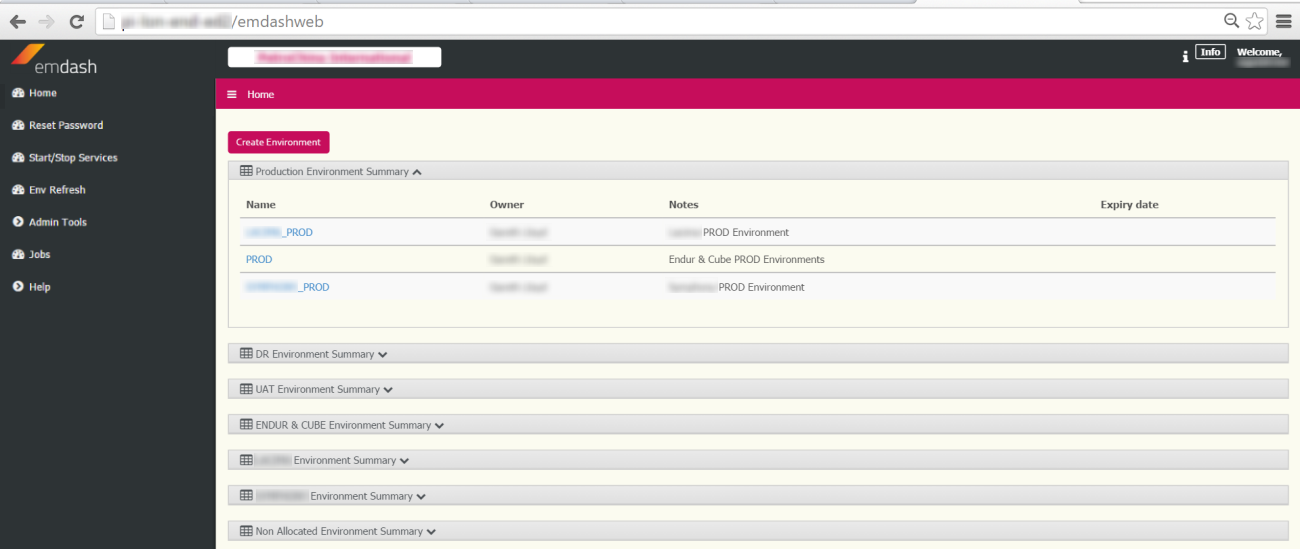 Clicking on the name of an environment brings you to the Environments details page. You can view a number of constituent parts that make up an environment, and the history of amendments that have been made, for example when an environment has been updated from PROD.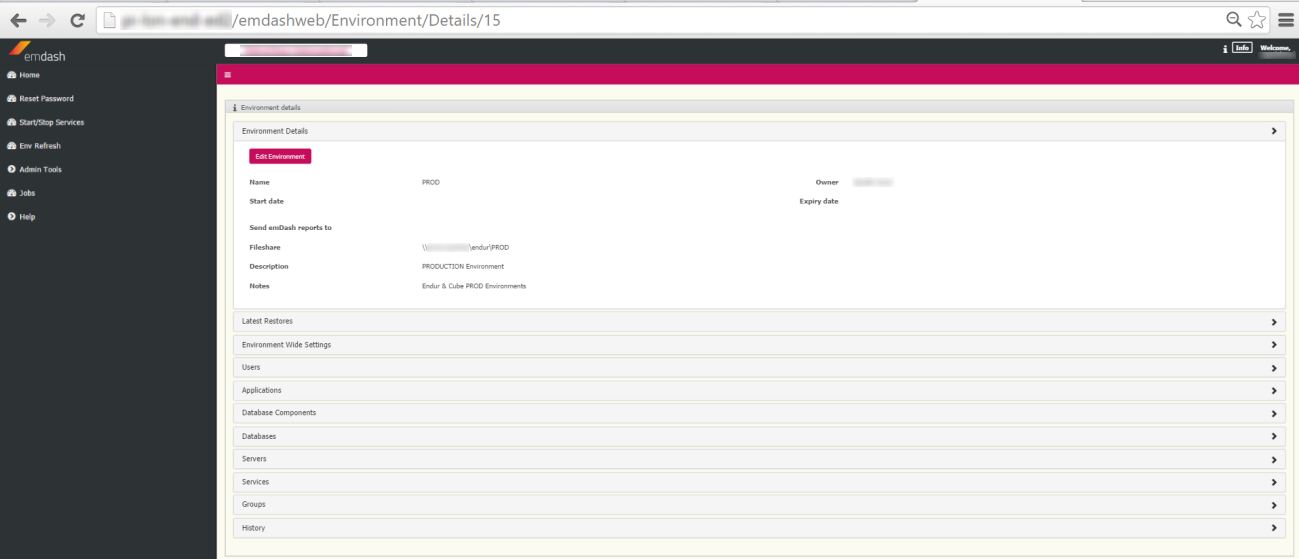 The security model within emdash allows for the following different groups to be defined.
If you are a Delegate of an environment, or the environment Owner you are able to do the following functions to an environment:
Add and remove users from your environment;
Start and Stop the windows services associated with the environment (e.g. Endur, TradeInterface, Spread);
Kick off an Environment Refresh – restore a copy of a database into your environment from a pre-determined list of allowed source environments as set by EM.